Starting Your Own Podcast.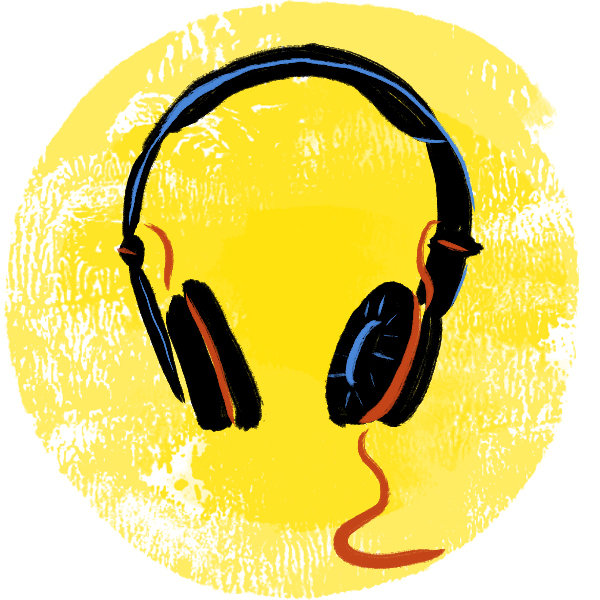 Have you ever thought of starting a podcast? Maybe after listening to your favorite podcast? Well if the answer is yes, here's a guide to starting your very first podcast.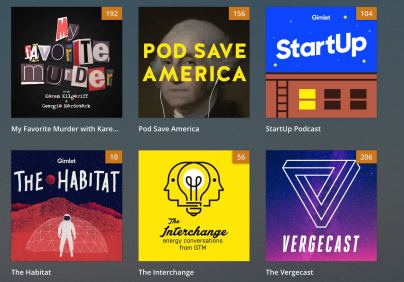 Choose a topic
When choosing your topic identify your target audience , whether it is a podcast for a business or a personal podcast about something you are passionate about. Take some time and select your topic as you will be talking about it in all your episodes.
Choose a format
Select the length/duration of each episode of your podcast. Currently most podcasts lasts between 30 to 45 minutes but the choice is entirely up to you. You can even choose to do an hour long podcast. Afterwards identify a general format for each episode. For example, if you were to do a podcast about coffee, you could start off by reviewing a type of coffee, then talk about a coffee you enjoyed consuming and finish off by talking about new trends in the coffee industry. In each episode it's always better to have a thirty second intro stating what will be covered in the episode. To help select your format you can also listen to some other podcasts currently airing. At this point, you have to also decide what type of podcast you want, whether you wanted it to be a video or audio podcast and if it is a solo podcast, interview podcast or co-host podcast. If you are going to co- host , it is better if there is an initial agreement signed by both parties.
Select a name for your podcast
Take some time and come up with a name for your podcast. It's good if the name relates to your podcast as it then can be easily searched by your listeners. Once you have a name, do some research and see if anyone else already has a podcast with the same name and whether the domain name is available. You can identify if the domain name is available by searching on a domain registering website such as 'godaddy.com' or 'namecheap.com'. It's also good to check on social media websites to see if the name is available as well.
Recording your Podcast
Getting your equipment together
The bare minimum equipment you need to start a podcast is a microphone connected to a laptop/ computer through a jack. If you want more equipment you can go ahead and select some pro- gear out . Then select a recording software such as 'Audacity' or 'GarageBand' to record your podcast. Alternatively you can choose to opt out of buying equipment and book a recording studio for a session. You can also download apps to your phone which turns your phone in to an audio recorder. One of the most popular apps for this is 'iTalk' which is available on iTunes.
Once you've got your equipment and software ready you can now record you very first podcast! Once you record it , listen to the whole episode and begin editing . Initially you may find it odd or difficult to just talk into a mic but, with time you'll get used to it.
Editing your Podcast
Picking out your editing software
Most applications such as Audacity and GarageBand allow you to record, edit and produce your podcast all in one. However, if you want a separate app for editing you can use applications like 'Adobe Audition' and 'Altiu – Podcast Maker'. Again, alternatively you can choose give your recorded podcast to a studio for editing or hire an editor.
Add music
Most pod-casters have their own unique intro music at the start of each episode. To add music into your podcast you can either decide to use free music from websites like 'Incompetech' or pay and get music from websites like 'Audioblock' and 'Music Radio Creative'
Create a cover image
Using any graphic design application such as 'Canva' you can design your cover image. Make sure the design is eye-catching as it will attract more viewers. If you think you would like professional help you can hire a graphic designer to do this for you.
Publish it!
Create a podcast hosting/media hosting account
This is a service that stores your video/ audio podcast and allows listeners to listen, download and subscribe to your podcast. You can use media hosting websites such as 'Libsyn', 'Transistor', 'Podbean', Buzzsprout', 'Anchor' and 'Captivate'. If you are creating podcasts for a business, then there are specially designed web hosts like 'Megaphone' you can use. The hosting site will create a library of your content and upload it to an RSS(Really Simple Syndication) feed, this allows you to upload your content to directly to directories like iTunes.
When choosing your media/podcasting host, initially come up with a budget and then select your host server as different web hosts offer different prices for using their services. It is also important you have an idea of the storage you need for your podcast when choosing your host and how you plan on managing your podcast (the freedom and flexibility you want) as these differ too between hosts. Before you settle on one media host for your podcast it's better to try many hosting sites to find one that fits all the requirements of your podcast. You can also ask any other pod-casters you know if they have any recommendations for a host too!
Submit your podcast to directories
Once you've uploaded your show on your media host of choice then begin to submit it to directories like iTunes, Spotify and Google podcasts. If you want your own website and domain name for the podcast you can create one by buying web hosting from a website that provides hosting services.
Promoting your podcast
Once you're uploaded your podcast on to platforms of your liking, start promoting your podcast. Create some social media accounts for your podcast such as on Facebook and and tell your family and friends to subscribe and listen to your podcast!
---
---