The Podcast Industry Is Changing Fast. Here's Why.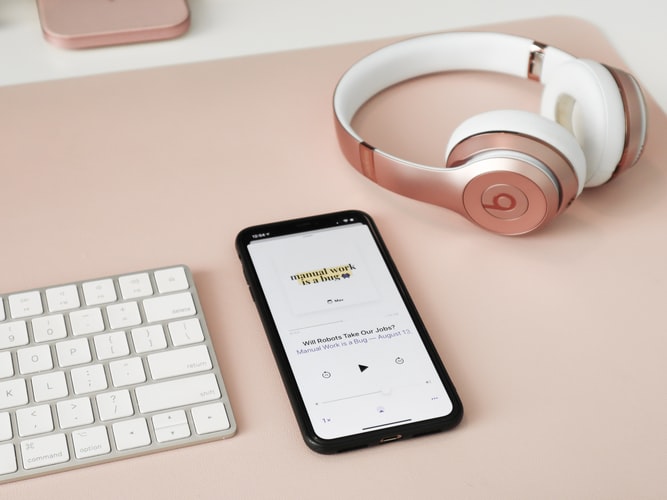 Podcast: Survey & Statistics
The podcast industry has evolved over time, which isn't a secret for even a tad bit. There are around 534, 972 people who talk about podcasts alone at present in numerous social media applications. This statistic hence speaks volumes on how important podcasts have become over time.
Breaking down this statistic in order to get an even simpler understanding of the evolution of podcasts – In the United States alone, Edison Research and Triton Digital have found that among Americans who are 12 years and older, 78 percent are now familiar with podcasting and, 57 percent have listened to a podcast.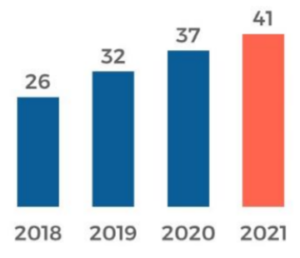 Consequently, Podcast listeners on a monthly basis have grown immensely over the past three years in the United States of America. From 26 percent in 2018, the podcast listeners have now reached up to 41 percent at present, 2021. This is a very good indication of the evolution of Podcasting as a result of the growing importance and interest from a wide audience in the Podcast Industry.
Podcast: Derivation & Development
The origin of the word podcast itself is quite interesting because it is a 'Portmanteau'. For those of you who are unfamiliar with what it means, a portmanteau is one whole word derived from the combination of two other whole words. On that account, 'Podcast' is the combination of both, iPod and Broadcast.
Apparently, Adam Curry and Dave Winer were the parents of podcasts all the way back in 2004. Through a program they designed to download radio broadcasts to Apple iPods, they gave birth to the term well-known as Podcast today. Therefore, ipod + broadcast = podcast. In some instances, on rare occasions, podcast is also known as netcast and audiocast.
Podcasting began as an independent method for people to share their messages or ideas with other individuals or groups. In time, podcasts became a well-known and most opted multimedia used by many companies, TV networks, storytellers, and religious organizations. Therefore, there even exists podcasts networks today.
Podcast networks are a collection of shows with a similar content base or genre. It helps monetize podcasts by selling adverts and connecting podcasters with sponsors. To know more about these networks, make sure to read through our previous blogpost: Podcast Networks.
Why is the Podcast industry growing rapidly?
The two main reasons to why many people universally are leaning towards podcasts is because of its long list of benefits and its word of mouth in spotlight! Yes, you read that right. By word of mouth, we mean the success stories and quotes quoted by successful business owners regarding audiocasts in their professional lives automatically result in more demand, use, and growth of the podcast industry. Here's one of Team Podlab's very own favorite quote by Miranda Katz, author of Wired:
People are really listening and want to consume all of the content that is there and available. There's a level of dedication that comes from podcast listeners that you don't otherwise find. And now the numbers prove it. Podcasts aren't a bubble, they're a boom — and that boom is only getting louder.
The main benefits of podcasts are as follows:
Personal: Content in an audiocast is always transmitted directly to the listener either as an audio or both, audio along with video. This makes the information personal since the person listening to it does not have to read it from a file or an email, but simply listen and get the message directly.
Convenience: Audio-related content can be listened at any time. Individuals will either have to subscribe or download and they will be good to go. No waste of time and energy, just a good connection to the internet.
Low-cost: Since audiocasts are digital, it is less costly compared to other forms of media. No printing costs or email storage costs. Just a small amount for subscription and the user only has to focus on archiving the audios once they listen to it and update their MP3 storage space time to time.
---
---